Dear Friends of the Durham Medical Orchestra,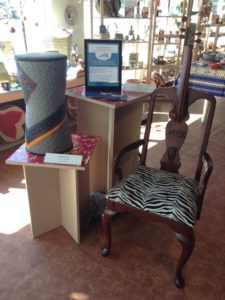 We so appreciate your interest in and support of the DMO, and want to be sure you know about a fun- and friend-raising event coming up very soon that we hope you will want to participate in. MUSICAL CHAIRS 2017 is an "artful fund raiser" to benefit the Durham Medical Orchestra and The Scrap Exchange, our partner in this project. Artists from all over the Triangle have created musically-themed chairs using primarily repurposed/recycled materials, which will be displayed, judged, and auctioned at our "Grand Finale" gala on Sunday, March 5th, 2017, at the Durham Arts Council Building, 120 Morris Street, 5-7 pm.  A panel of three judges will award first and second place cash prizes, and you will be able to submit your vote for a "People's Choice" cash award, too.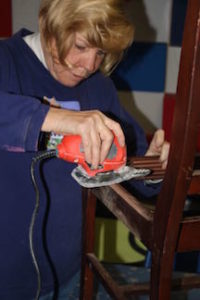 Guests will hear live music played by two small ensembles of Durham Medical Orchestra musicians, have an opportunity to meet the participating artists, nosh on buffet items provided by Croasdaile Caterers, and taste red and white wines provided by Mutual Distributing Company.  In addition to the live auction of the truly unique and creative chairs, there will be a silent auction for a basket of goods/services provided by many of Durham's generous merchants, including The Washington Duke Hotel, Craven Allen Gallery, Winmore Salon, and others!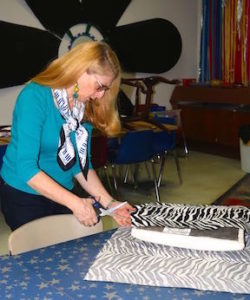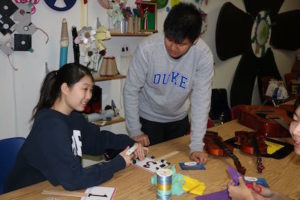 We hope you will be able to join us on March 5th! Advance tickets ($25/person) are available now.
Musically yours,
Members of the Musical Chairs Committee
Ellen Ciompi, Bobbie Hardaker, Lindsay Lambe, Beth Palmer, Richard McCleery, Kathy Silbiger
See the DMO website or the Musical Chairs 2017 Facebook page for more information.