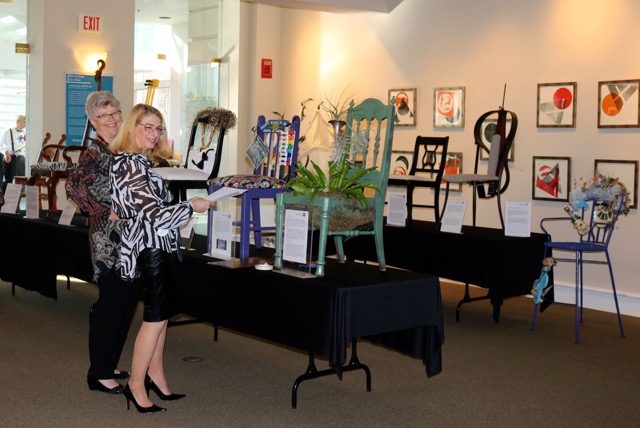 We're happy to report that our first-ever benefit event, "Musical Chairs," was—and still is—a fun and successful foray into the broader Durham community.  The Grand Finale and Auction, held at the Durham Arts Council on March 5th, raised over $6,000, which will be split between the DMO and The Scrap Exchange Reuse Arts District, our partner in this endeavor.  Seventeen imaginative chairs and several silent auction items drew enthusiastic bidders, the food was terrific, and the music, provided by two small ensembles from the DMO, created the perfect ambiance.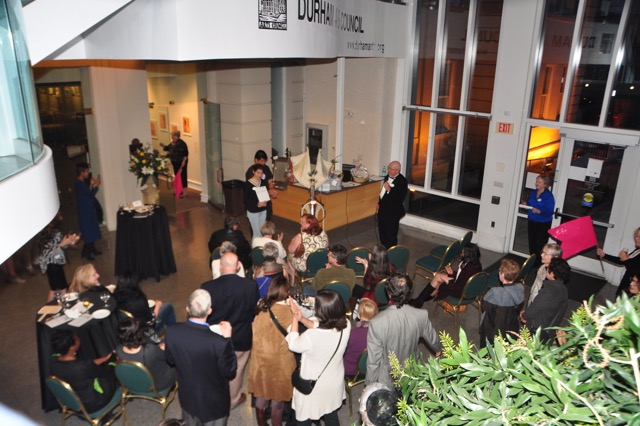 Several of the chairs will be on display in the lobby of Baldwin Auditorium during the spring DMO concert on May 5th for concert attendees to enjoy.  After the concert, the chairs will be exhibited at The Scrap Exchange, developer of the new Lakewood Creative Arts Re-use District.
See coverage of the event from Durham Magazine, including additional photos.
Weren't able to make the auction?
See a live video below from Flo at We Chic'd It!