By Sara Peach
Wolfgang Amadeus Mozart composed more than 600 musical works, including dozens of symphonies, piano concertos, operas, and string quartets – all of that just in a few decades.
Early on the morning of December 5, 1791, he died, aged 35.
Mozart was just one of a number of beloved composers to die before reaching age 40.
Austrian composer Franz Schubert was 31 when he passed away. Georges Bizet, best known for the opera "Carmen," died at 36. Virtuoso pianist Fryderyk Chopin left the world at 39, which is the same age that German romantic composer Carl Maria von Weber was when he died.
Those premature deaths deprived the world of an untold number of yet-to-be-written musical works. They also spawned conspiracy theories – in Mozart's case, that he had been poisoned by a rival.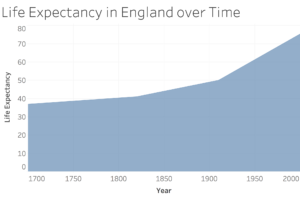 But the mundane reality is that composers died young because they lived in times and places where infectious diseases like typhoid fever, rheumatic fever, and tuberculosis were common, and many people lived only a few decades. In fact, the life expectancy for a person born in England in 1820 was only 41.
As a result of modern medicine and public health interventions – a subject of interest to the Durham Medical Orchestra's members – many infectious diseases have declined in rich countries. As a result, the average lifespan of a person born in a place with good healthcare access increased by more than 30 years during the last century. In other words, though there are no guarantees in life, a baby born today with Mozart's talents could easily live twice as long as he did.
Read on to learn about the illnesses suffered by a few famous composers and how modern doctors would have treated them. And then mark your calendar to hear us perform works by those composers on April 22 and May 3 in Durham.
Note: this post is part #1 of a series on the health of classical composers. Want to learn more? See post #2 for details on our first composer: Mozart!
Disclaimer: This is a blog post on an orchestra's website, not a substitute for medical advice. Please see a doctor for any medical concerns you may have.