On April 1 (no fooling!), the Durham Medical Orchestra hosted a wildly successful children's concert, with the support of the WCPE Education Fund and in partnership with Lakewood Elementary School, the Emily K Center, and Girl Scout Troop 1158.
The DMO gratefully acknowledges the support of the WCPE Education Fund for this event.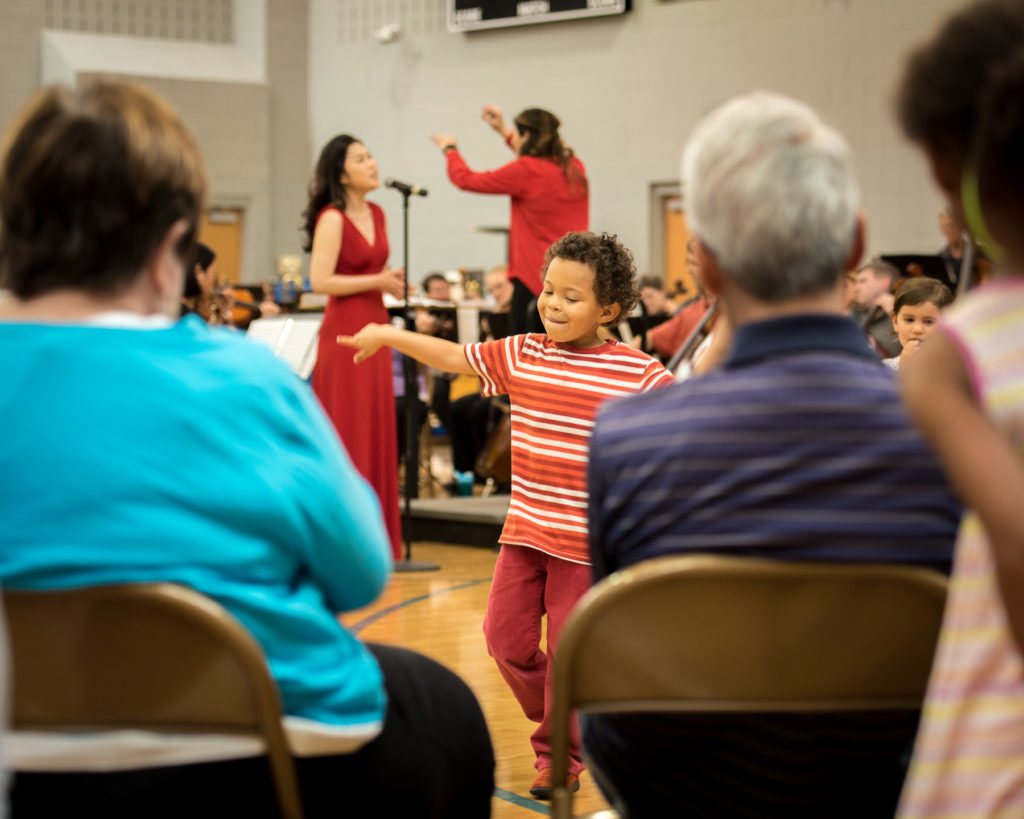 The concert began with an introduction to the orchestra and to the different instruments and instrument families.  Conductor Verena Mösenbichler-Bryant guided the audience through several examples of orchestral music, from Markowski's Joyride to Tchaikovsky's Symphony No. 4 and finishing up with several popular works like music from Frozen.
Children (and their families!) learned about different musical terms, how music can change speed and volume, and how the conductor helps the orchestra play together, using the same styles.  Some lucky children even got the chance to do their own conducting!
The concert wrapped up with a raffle of door prizes and an instrument petting zoo, where children could try out different string and wind instruments.  We are grateful for the participation and donations from the following local organizations and businesses:
Children who attended the concert took home a DMO pencil, a kazoo, and a special booklet we created to help them remember what they learned.  The booklet includes lessons about orchestral music and games and activities that reinforce how fun it can be to play music!
The DMO is happy to share this educational booklet openly.  The booklet is available for download below, and it is being distributed with a Creative Commons license (specifically a CC BY-NC-SA 4.0 license) to encourage others to continue the important task of inspiring young musicians.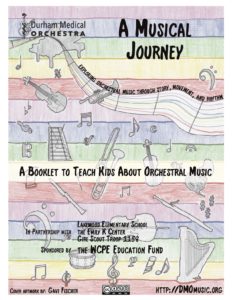 Please don't hesitate to get in touch with the DMO by emailing communications [at] dmomusic.org with any questions.